Yes, this entire week is
NATIONAL SINGLES WEEK
!!!! In celebration, I have a gift for you!
All this week, I'll be giving away galley copies of my book, 31 DATES IN 31 DAYS.
A galley is basically the un-proofread version of the book. So basically it looks a lot like the finished product, but it might have some typos in it. It's basically like the first pancake. Usually they get thrown out, but sometimes those first pancakes are just as yummy as the rest, even if they're not as pretty.
The book doesn't "officially" release for another couple weeks, so you'll be among some of the early readers to get your hands on my memoir.
How do I get one of the galleys?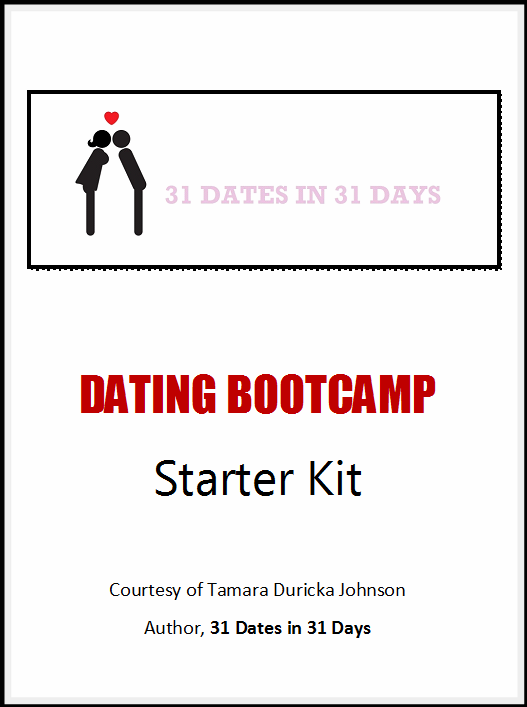 All this week, I'm continuing to invite singles to join my nationwide dating challenge in October. To qualify for the free copy, you'll need to sign up for the challenge. A few of those who sign up for the challenge will be randomly chosen to get a galley.
But ALL of you who sign up for the challenge will get a copy of my 31 Dates in 31 Days "Dating Bootcamp" Starter Kit. Yup. For real. It'll help you organize your project, answer some of your questions, find dates, and will keep you focused. Plus, I'll help you along the way, being your coach or your cheerleader - or both!
During the month of October, I'll be updating this site with insights from those people taking the challenge. So be prepared for me to check up on you!

Also, once you've read the book, be sure to leave your review on Goodreads or your favorite online bookseller. Those reviews really do make a difference as they help those who are looking to buy a good book about love and dating.
Wondering how to get the book? You can buy it online now at several stores: